Welcome to Rooney Orthodontics
Your teeth are an important part of your health, your appearance, and your self-confidence. Why leave your oral health in the hands of anyone other than a skilled qualified expert?
Dr. Rooney is a Board Certified Orthodontist who has been practicing in Mahopac since 2007; he understands the complete cycle of oral health, having the knowledge and experience to help you improve and maintain your smile!
Dedicated to healthy, straight teeth Dr. Rooney creates custom treatment plans that correct the structure of the mouth, ensuring a beautiful smile that will last a lifetime.
Dr. Rooney offers a variety of orthodontic treatments, including Invisalign® invisible braces, In-Ovation® self-ligating braces, and metal and clear ceramic braces.
Committed to the hard working, fast-paced New Yorker, our all-digital, state-of-the-art practice offers varied evening and weekend appointment times that fit into your busy daily schedule.
Welcoming, relaxing, and informative - Dr. Rooney and his staff want YOU to be comfortable!
Born and raised in Mahopac, Dr. Rooney has a deep connection to the community, and is proud to be serving his "hometown!"
We invite you to visit our practice, and learn more about orthodontics! Contact our Mahopac orthodontic office at (845) 621-1222 and schedule your complimentary new patient consultation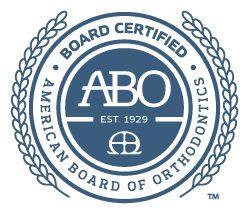 American Board of Orthodontics Board Certified
Our Board Certified Doctor and staff enjoy getting to know each patient and their families, and love creating relationships that last multiple generations.
The American Board of Orthodontics' aim is to elevate the standards of the practice of orthodontia. To become board certified, an orthodontist has to pass a rigorous set of written and clinical examinations, as well as a comprehensive review of his or her credentials.